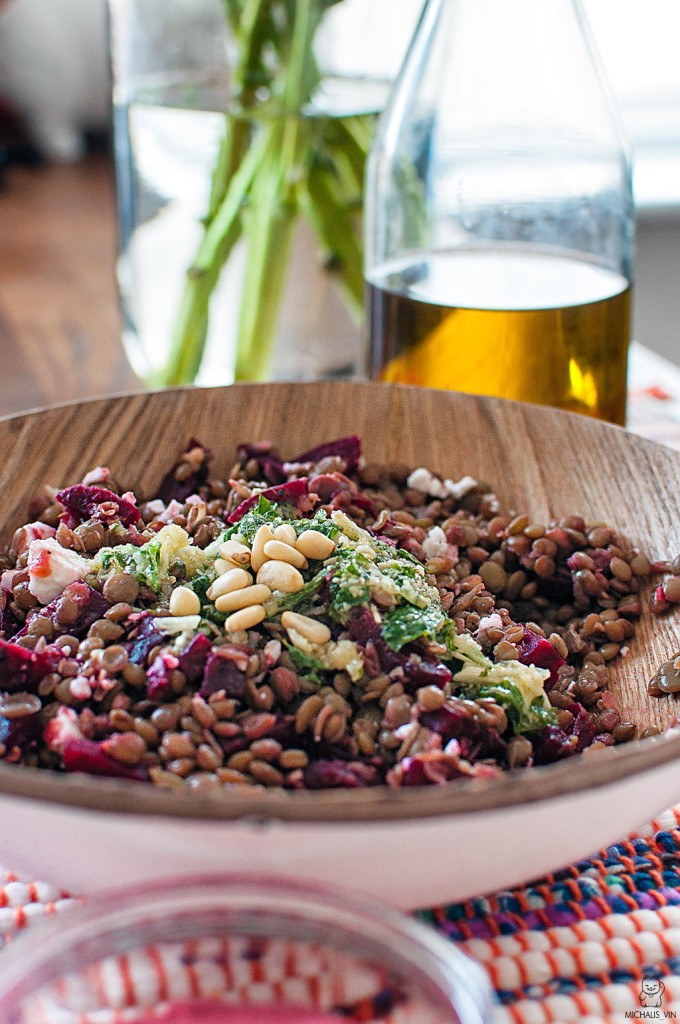 If the definition of a super food is food with high concentration of nutrients then lentils is definately a superfood and I am disappointed by the fact that they are not featuring next to maca, Acai and all these foods with good PR.
Lentils are a very good source of cholesterol-lowering fiber. Not only do they help lower cholesterol, they are also of special benefit in managing blood-sugar disorders since their high fiber content prevents blood sugar levels from rising rapidly after a meal. But this is far from all lentils have to offer. Lentils also provide good to excellent amounts of seven important minerals, our B-vitamins, and protein—all with virtually no fat. So I decided to mix lentils with beetroot, another ingredient that is so widely available we tend to forget it's nutritional value. Beets are a unique source of a phytonutrient called betalain that provides antioxidant, anti-inflammatory, and detoxification support. So overall beets  help protect against heart disease, birth defects and certain cancers, especially colon cancer. Impressive what a simple salad can do for you!
Ingredients for 2
– 1 cup lentils
– 2 medium sized beet roots
– a handful of basil
– pine nuts
– olive oil
– salt and pepper
– optional: feta cheese
Cook the lentils and the beetroots (if needed). Cut the beets in cubes and mix with the lentils in a salad bowl. Blend the pine nuts, olive oil, basil leaves and salt/ pepper in a mortar and sprinkle over the salad. Cover with feta cheese.